Cruise Port Of New Orleans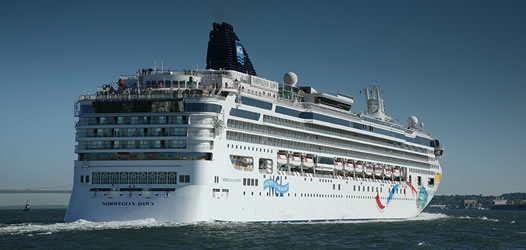 Norwegian Dawn
Norwegian Dawn offers the ultimate Freestyle Cruising experience with departures from Boston to Bermuda in the summer, Canada & New England in the fall and from Tampa to the best spots in the Caribbean during winter.
Norwegian Dawn was built with freedom in mind, offering a choice of 14 delicious dining options, 12 fun bars and lounges, the fitness center and spa, casino, pools and more. Plus, she offers a range of spacious accommodations to suit every size family and budget.
Destinations
Enjoy a quick escape from the everyday at sea. Embark from the city where joie-de-vivre reigns 24-7, and spend your time getting pampered onboard in the spa and indulging in delightful cuisine. For an added bit of entertainment, try your luck in the casino and dance the evening away in the ship's nightclub.
2-Night Weekend Escape from New Orleans
New Orleans
At Sea
New Orleans
| Day of departure | Departing Time |
| --- | --- |
| Friday | 4:00 PM |
This vacation is worth writing home about. Set sail from New Orleans and cruise to stunning beaches and turquoise waters in the Caribbean. With ports of call in Cozumel, Mexico; Roatan, Honduras; and Costa Maya, Mexico, cruisers will experience plenty of things to do, from historical sightings, fun shopping and activities at sea.
OR
Set sail from New Orleans for a 12-day Caribbean adventure. Bask in the warmth of Aruba's best beaches, swim with the dolphins in Curacao, snorkel in the crystalline waters of St. Thomas, and sail along scenic St. Maarten for the ultimate tropical experience.
7-Day Western Caribbean from New Orleans
Cozumel, Mexico
Belize City, Belize
Roatan, Bay Islands, Honduras
Costa Maya, Mexico
| Day of departure | Departing Time |
| --- | --- |
| Sunday | 4:00 PM |
12-Day Caribbean Adventure from New Orleans
Oranjestad, Aruba
Willemstad, Curacao
Philipsburg, St. Maarten
St. Thomas, US Virgin Islands
| Day of departure | Departing Time |
| --- | --- |
| Sunday | 4:00 PM |
---
Dining Options
Aqua

True, you are onboard ship, but that's no reason not to enjoy all the creature comforts of the big city. Choose from a daily menu that includes selection of healthy, light choices.

Bamboo

This elegant adventure into Pan Asian cuisine is a world-class experience in the finest Japanese, Thai and Chinese cuisine with a sushi and sashimi bar, a teppanyaki room and many more authentic Asian dishes.

Bimini Grill

Located poolside at the Oasis Pool is Bimini Bar & Grill. Enjoy a burger, pizza and more delicious grilled items. Then stop by Sprinkles Ice Cream Bar.

Blue Lagoon

In honor of the midnight snack, we bring you the Blue Lagoon 24-Hour Food Court. Whether you're hankering for a burger or the Foot Court-Style eatery, you can enjoy it all in a family friendly atmosphere day or night.

Cagney's

Steak is the standard at our American-style steakhouse. Select from choice cuts of Black Angus perfectly prepared like our traditional T-bone or tender Prime Rib. Your mouth will water, so sip your favorite cocktail in anticipation. And don't forget to order our made-from-scratch jumbo crab cakes and a side of our famous truffle fries.

Garden Café / Kid's Café

The Garden Café offers a family-friendly menu of omelets, pasta, soups, salads, and ethnic specialties. There's even a special kid-sized section for little eaters.

La Cucina

Buonasera! Enjoy the finest ingredients at our vibrant Italian ristorante. Spark a conversation amongst friends over a great bottle of wine and freshly baked artisan farm bread. Dine on classic dishes like pasta carbonara or lobster fettuccine. Then order the affogato and indulge in espresso over macadamia nut ice cream. Your good evening just got better

Le Bistro

You may think you're in La Colombe d'Or, the charming French hotel filled with the art of its famous patrons, Monet, Van Gogh, Matisse and Renoir. Le Bistro is a feast for the senses. The walls are adorned with paintings and the menu is filled with modern classical and contemporary French gourmet fare.

Moderno

If you're looking for a unique experience, our authentic Brazilian steakhouse is a must. Start with an impressive salad bar of imported cheeses, olives, cured meats, ceviche and specialty salads. Be sure to save room for the delicious skewers of slow-roasted meats including beef, pork, lamb and chicken – all carved tableside by our Pasadores.

Sushi

Enjoy the very best sushi and sashimi expertly prepared as you watch. The menu is priced a la carte.

Teppanyaki

Flying shrimp. Onion volcanoes. Twirling knives. The sizzles and surprises never cease at our authentic Japanese Hibachi restaurant. Sit around a lively shared table as a skillful chef slices, chops and grills steak, seafood and chicken on a large steel grill right before your eyes. Our chilled, sake-infused Wasabi Cocktail will have you flipping too.

Venetian

Imagine a grand Italian palazzo complete with crystal chandeliers, a sweeping staircase and an award-winning, five-course menu, that is the Venetian. The master chefs are members of the international gourmet society Chaine des Rotisseurs.
---
Fun & Entertainment
Band On The Run

Norwegian Cruise Line presents The Norwegian Production Cast and Show Orchestra in this tribute to the music and dance of the psychedelic 70's. From the soaring melodies of Styx to the disco sounds of Donna Summer to the rock of Queen, you will flashback to the days of platforms and mood rings.

Bollywood

Norwegian Cruise Line presents "Bollywood", featuring The Norwegian Dawn Production Cast. Don't miss this fantastic 'Cirque' style show full of special effects, aerial acrobatics and incredible feats of human strength. Undoubtedly one of the best shows on the seven seas

Comedy Variety

When's the last time you guffawed? From standup comedy to unicycle-riding jugglers, you're invited for an evening of laughter in the Stardust Theater.

Presumed Murdered Luncheon

The Second City has teamed up with best-selling crime novelist Scott Turow to create a hilarious who-done-it called Presumed Murdered. You are immediately brought into the action to find the killer and bring them to justice.

South Beach Rave

Norwegian Cruise Line presents "South Beach Rave", featuring The Norwegian Dawn Production Cast. Get ready to party with an explosion of energy and excitement inspired by the heart of South Beach. Music provided by the Norwegian Dawn Show Band.

The Second City

Chicago's legendary comedy theatre, The Second City, celebrates its 50th Anniversary aboard Norwegian Epic with a hilarious revue of sketches, songs and improvisation. Watch the brightest young comic talent in North America puts its comic spin on current events and life on the cruise ship.

White Hot Party

Ice ice baby. Don your white attire and get to the pool deck for the most invigorating, black light glowing, electrifying party beneath the stars. Dance with our white-winged angels and be sure to get a souvenir t-shirt.
Pampering & Wellness
Massage Treatments
Mandara's Hot Stone Heaven

This indulgent and therapeutic massage uses the power of touch and aroma with heated Basalt stones to soothe away stiff and sore muscles. In Polynesia it's believed that the river rocks harness the healing power of the water that flows over them. As your therapist massages your body with the stones, you'll believe they're right.

Elemis Aroma Spa Seaweed Massage

Combining the power of the ocean with the healing effects of aromatherapy, this treatment is excellent for soothing aches and pains, fibromyalgia, arthritis and sore muscles. A heated seaweed mask containing a warming blend of essential oils is applied to your body before you're cocooned in a comforting foil wrap. As you relax, you'll receive a scalp and foot massage, followed by your choice of a half or full body massage.

Mandara Spa Ritual

This wonderfully relaxing ritual will delight you from the soles of your feet to the tingling top of your scalp! Combining the Elemis Pro-Collagen Marine Facial for skin vitality with our sublime Elemis Deep Tissue Muscle Massage or Swedish Massage, this ritual will refresh your spirit and strengthen your vital energies.

Mandara Keep It Simple

Your choice of a 50-minute Swedish Massage, Couple Massage or Sports Massage.
Bali-Press

Balinese remedy for stress relief. Fingers, elbows and palm pressure stimulate, relax and soothe acupressure points and energy meridians — done with a Mandara twist!

Earth, Wind & Sky

A soothing neck, scalp and face massage followed by hand and foot reflexology. Feel like you're floating in heaven.

Mandara Dream Time

Swedish style massage with a Mandara difference.

Seven Seas Massage

Can't decide which massage to do? Why not allow our therapist to incorporate a combination of massage techniques from around the world?
Mandara Four Hands Massage

This is Mandara Spa's signature treatment. Two therapists working on you simultaneously, in synchrony — and in serene silence... The ultimate indulgence!
Medi-Spa Treatments
Schedule a 30-minute consultation with the medi-spa physician on board who will create an individualized treatment plan for you.
BOTOX® Cosmetic

A simple, non-surgical treatment that can safely and effectively soften lines and reduce wrinkles.

Restylane® and Perlane®

Provide volume and fullness to the skin with instantaneous and long-lasting results.
Facial Treatments
Exquisite facial treatments that will nurture you inside and out. Natural ingredients * Caring touch * Perfect combinations.
Oxy-Derm Microdermabrasion Facial

Give your skin what it's been craving. Now you can fight lines, wrinkles, spots and get the radiant glow that's been eluding you. Let us pamper your skin with our new cutting-edge technology that brings Microdermabrasion and Oxygen together in one luxurious treatment. We will cleanse, polish and massage your skin into sweet oblivion using our new dual Microdermabrasion/Oxygen system and Elemis skincare.

La Therapie HydraLift Facial

The appearance of fine lines and wrinkles will be reduced as galvanic frequency and our specialized ingredients treat the deeper layers of the skin where cell renewal takes place. The stimulating effects of high frequency will boost circulation and enhance oxygen absorption, resulting in a smoother complexion that will leave your skin looking youthfully radiant after just one treatment.

Elemis Japanese Silk Booster Facial

Experience the ultimate in holistic skin therapy. This facial promises to take your skin on a journey of total renewal. Natural Asian silk protein or sulphur compresses combined with pure phytoamine biocomplexes have been formulated for advanced aromatherapy skincare to produce immediate results beyond question. Absolute Pro-Collagen Lift for boosting collagen production, lifting mature skins and anti-aging. Absolute Oxygen SkinCalm for restructuring tired, fragile and sensitive skin. Absolute Vita-C Harmony with added Vitamin C for problem, congested and oil-rich skins.

Elemis Japanese Silk Eye Zone Therapy

Taking rejuvenating eye therapies to new levels, this treatment combines reflexology with a unique Asian silk protein compress and our Eternal Synergy range. With specialized lifting massage to refine, oxygenate and increase cellular renewal, your eyes will look smoother, firmer and back to their sparkling best! Absolute Pro-Collagen Lift helps to plump out, smooth and define eye contour. Absolute Bright Eyes helps to disperse congestion and reduce puffiness.
Norway Aromapure Facial

A therapeutic facial that combines the power of Absolutes with true premium grade essential oils, to treat the skin at the deepest level without irritation. Prescribed to your needs, the power of nature, combined with specialized Eastern massage techniques, oxygenates your skin and brings the body and mind into balance.
Body Wraps
All wraps include a gentle face, scalp or foot massage.
Elemis Exotic Frangipani Body Nourish Wrap

Creating a perfect combination from nature itself, coconut extract and Tahitian Frangipani are soaked together to produce the most exotic aroma and texture imaginable. Traditionally used by Polynesian women to protect their beautiful bodies and lustrous hair, Monoi oil will soothe, condition and soften your skin. Drench yourself in its moisture and bathe in sensuality.

Elemis Exotic Coconut Rub and Milk Ritual Wrap

A ceremony of pure sensuality to tantalize and delight! A traditional Balinese coconut recipe polishes the skin while the exotic body oil indulges your senses. Cleopatra was renowned for bathing in milk before her secret liaisons with Mark Anthony, so now it is your turn to bask in the ritual as a warm Milk Bath is smothered over your entire body. Healing, comforting opulence with pure unadulterated pleasure.

Elemis Aroma-Star Ocean Wrap

The Power of aromatherapy is combined with the riches of the ocean in this deeply warming and detox therapy. A heated seaweed mask containing a warming blend of essential oils is applied to your body before you are cocooned in a warm wrap. Relax, weightless in a foil wrap, while the active ingredients work to ease arthritis, fatigue and promote internal cleansing.

Respect For The Sun Ritual

The sun is good for the soul, but not for the skin... so fake it with the Elemis Total Glow Self Tanning Therapy. First we exfoliate your body with Lime and Ginger Salt Glow — an exotic exfoliation ritual to invigorate and bring vitality to your face and body. After a light body brushing, warm oil is dripped luxuriously all over your body before our Lime and Ginger Salt Glow is applied. Your skin is deeply cleansed and polished to perfection before applying the Total Glow Self Tanning Cream. Within a few hours, your skin will be transformed with a golden hue, and no one will know your secret except you!

Ionithermie Sea-Algae Detox Wrap

Ionithermie is the leading cellulite correction therapy in Europe. Created by a surgeon in France, Ionithermie is the only therapy available that helps to detoxify the body and offer substantial inch loss after just one session. Combining 21st century technology with specially selected sea-algae, you will experience both firming and toning of the body after just one session. For ultimate benefits and detoxification we recommend you book in for a course of three on your cruise
Acupuncture
Pain Management with Acupuncture

If you want to relieve aches and pains, this acupuncture treatment is for you. This pain management therapy will reduce or eliminate chronic back, neck and joint pain.

Weight-Loss Acupuncture

Having trouble shedding those extra pounds? This acupuncture treatment will help you lose weight safely and effectively.

"Just to Try" Acupuncture

Curious about acupuncture and how it can benefit you? Try this 60-minute special introductory treatment.

Stress-Free Acupuncture

Melt away stress and worries with this deeply relaxing form of acupuncture. By focusing on specific acupoints, the healing touch of acupuncture will refresh your mind, body and soul.

Stop Smoking

Kick the habit. This safe and natural treatment can be as effective as the patch or other methods used to stop smoking.

Sea Sickness

This treatment is designed to relieve motion sickness commonly associated with sea travel.
Other Treatments
GoSmile Tooth Whitening

Arguably the best feature of any face is the smile that emanates from it. So, nurture one of the most important qualities you have, with GoSMILE whitening treatment for your teeth. Our tooth whitening treatment will lighten and brighten your smile in just minutes. Come and see us for a free consultation. Couples treatments are also available.

Ionithermie Cellulite Reduction Program

Ionithermie is the leading body correction therapy in Europe. Created by a surgeon in France, Ionithermie helps to reduce cellulite and water retention levels, firms and tones the skin, and detoxifies the body. By using two gentle stimuli, we will treat areas prone to cellulite such as the stomach, thighs and buttocks. Combining 21st century technology with specially selected sea algae, you can lose between 1-8 inches in just one session. For ultimate benefits and detoxification, we recommend you book in for a course of three treatments during your cruise.
Salon Favorites
Elemis Frangipani Conditioning Hair and Scalp Ritual

We use rich Frangipani Monoi Oil, which is legendary for its ritual uses in Tahiti. After cleansing your hair, enjoy a deep scalp massage using this precious ingredient that eases away stress and leaves hair shiny

Elemis Exotic Hand Ritual with Manicure

Simply beautiful. This is pure pampering for your hands and nails to restore beauty and suppleness. Warmed aromatherapy oils nourish and condition, while the sublime sensation of milk lavishes its richness and healing action on your skin. Our Exotic Hand Ritual includes a complete traditional manicure.

Elemis Sole Delight with Pedicure

Warmed aromatherapy oils nourish and condition your feet and nails while the decadence of milk and Exotic Frangipani Monoi Oil lavish their richness and healing action on your skin. Sole Delight Foot Treatment includes a complete traditional pedicure. A sensory experience for your feet which promises to leave you walking on cloud nine!
Men's Grooming
Shave of All Shaves

This premium treatment begins with the ultimate in shaving experience, upon finishing your close shave we will then begin an anti-aging treatment combined with face, scalp, hand and arm massage.

Deep Cleanse Grooming

Enjoy a two phase shave followed by a deep cleanse treatment which will rejuvenate your skin whilst enjoying a soothing scalp and face massage. Fantastic for a formal night.

Express Shave

This includes a deep cleanse exfoliation followed by the two phase shaving experience leaving your skin super smooth. Great for that last minute touch up.
Finishing Touches
Step out in perfection!

Hair care and skin care products are available for purchase at our salon.

Shampoo/ Set or Shampoo/ Blow Dry
Up-Do (Shampoo and Blow Dry not included)
Color Services
Traditional Manicure
French Manicure
Nail Polish Change
Toe Polish Change
French Polish Change
Traditional Pedicure
Paraffin Hand Dip
Paraffin Feet Dip

When visiting Mandara Spa onboard ask for...

Your free Tongue and Pulse analysis
Our new express menu
Our added value times with our recommended treatments
Your tour of the spa
Your lifestyle seminars for your cruise
Our 10/20/30 promotion
Active
Basketball Courts

Hoop there it is! Get in the game or start your own at our upper deck court with the most amazing ocean views and welcoming sea breezes. Play morning, noon or night.

Deck Sports

Sports enthusiasts won't miss a beat onboard Norwegian. On the sports deck, you'll find a jogging track, golf driving range, and a court that basketball, volleyball and tennis enthusiasts alike can use.

Driving Ranges

You may find it difficult to practice your swing in our netted driving range because the ocean views can be very distracting! Check with the reception desk for where to get your bucket of balls and clubs.

Jogging Track

Get in your daily walk or run while breathing in the fresh ocean air and soaking in the panoramic views. Signage will tell you the distance of each lap as it may vary by ship

Group Fitness & Yoga

No need to fall off the fitness wagon while on vacation, you'll find a plethora of classes to keep you in shape from Tai Chi to spinning and yoga to Pilates
Nightlife/Entertaiment
Nightclubs & Dancing

Love the nightlife? Get your groove on at your choice of onboard nightclubs. Spicy Latin, sizzling South Beach, 70s dance parties…the dance floor's calling.

White Hot Party

Ice ice baby. Don your white attire and get to the pool deck for the most invigorating, blacklight glowing, electrifying party beneath the stars. Dance with our white-winged angels and be sure to get a souvenir t-shirt.

Karaoke

You already know you're a rock star, come show off those finely tuned pipes at one of our Karaoke events. You'll find places and times listed in your Freestyle Daily.

Sports Bar

Just because you're miles at sea doesn't mean you have to miss the big game. Join fellow sports fans for a brew, catch up on scores, or get caught up in the current excitement. You can't lose!

Pub Crawls

They're almost legendary. Sign up and join us for our shipboard Pub Crawl and you'll not only meet fellow pub-lovers, you'll experience new tastes, learn a few drinking games, play some trivia, laugh uncontrollably, and only be an elevator ride away from home.

Libations in Bars & Lounges

With multiple bars and lounges, finding your favorite won't be easy, but it will be fun. From the hottest dance clubs to an intimate pub, we invite you to explore the possibilities.

Coffee Bars

Get your coffee or cappucino served the way you want it - iced, hot, double shot, whipped topping or not. Teas, expressos, pastries and other sweet treats available, too.

Wine & Beer Tasting

Expand your palate or simply satisfy your curiosity about your choice of wine or beers of the world. It's refreshing and it's a fun learning experience.
Book a cruise with one of our agents today!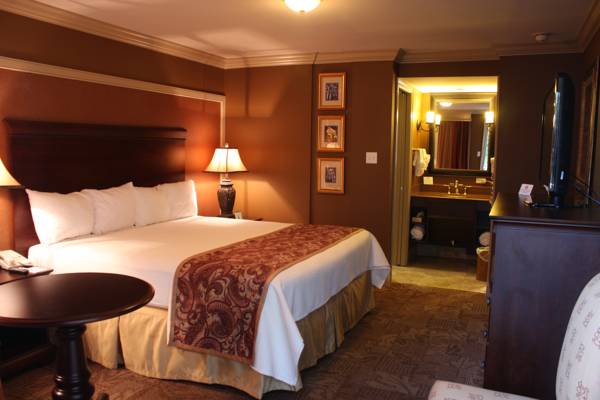 920 North Rampart Street
1 mile away from Cruise Port of New Orleans
more info
1001 S. Peters Street
miles from Cruise Port of New Orleans
more info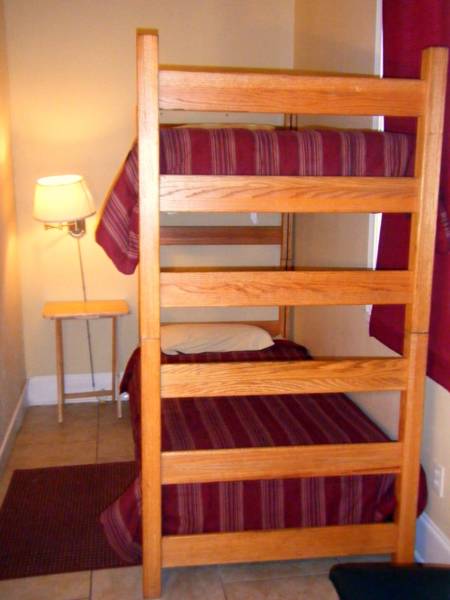 1660 Annunciation Street
miles from Cruise Port of New Orleans
more info
More hotels near Cruise Port of New Orleans
Other Norwegian Cruiseline Ships
Norwegian Jewel

As the namesake of our "Jewel Class" cruise ships, you can bet she's got it all. As well as offering some of the largest suites at sea, there are staterooms to accommodate every style.